The porter mules by Kishor Maharjan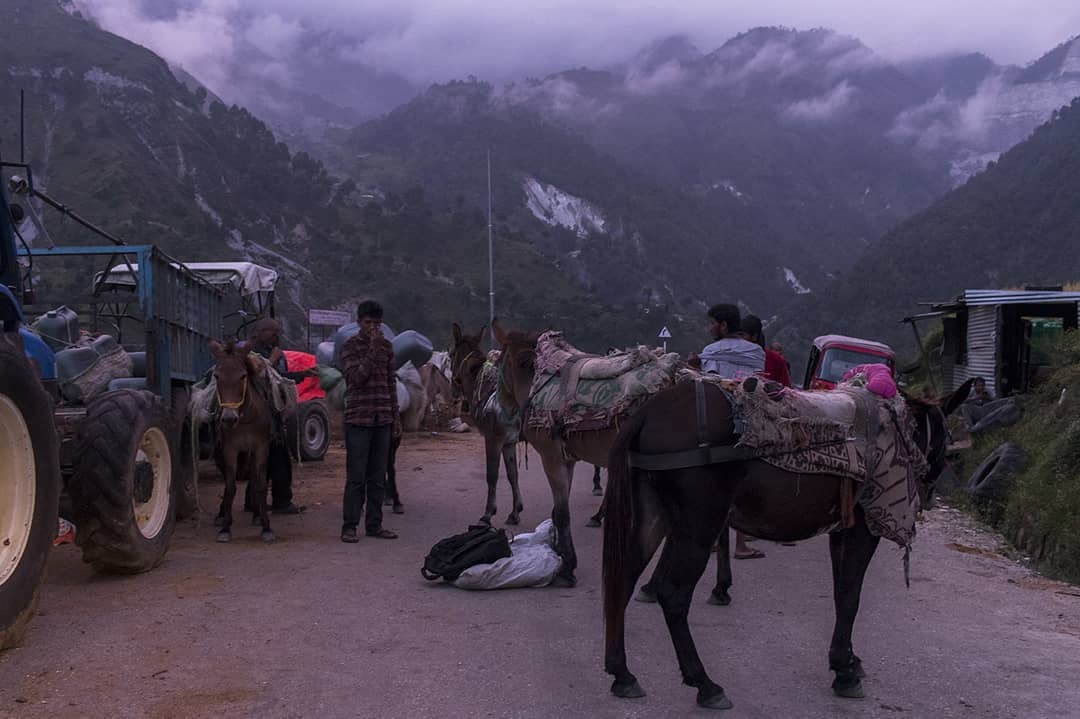 THE PORTER MULES: Dhana Bahadur Katel, 36, used to be a carpenter but he was struggling to support his family of 11. Five years ago he bought four mules and has been using them to transport goods for people. "Work is difficult; whether in Nepal or in any foreign land, but at least here I don't have to be anyone's slave," says Katel.
The mules have occupied the Martadi Bus Park in Bajura. Roads are destroyed by the monsoon rains and landslides, but porter mules are ready to get to work. They carry goods and transportation to Darchula, Bajhang, Jumla, Mugu, Doti and parts of Bajura. Katel and his mules start their day at 4 AM and walk up to 30 KM every day, irrespective of weather. He is worried about the COVID-19 pandemic and has been using masks to keep himself safe but it is not feasible. "It is so difficult to breathe, and we walk so much, it gets dripped with sweat," says Katel. He hopes that the food he eats, and the exercise he gets by walking for long hours has built his immunity.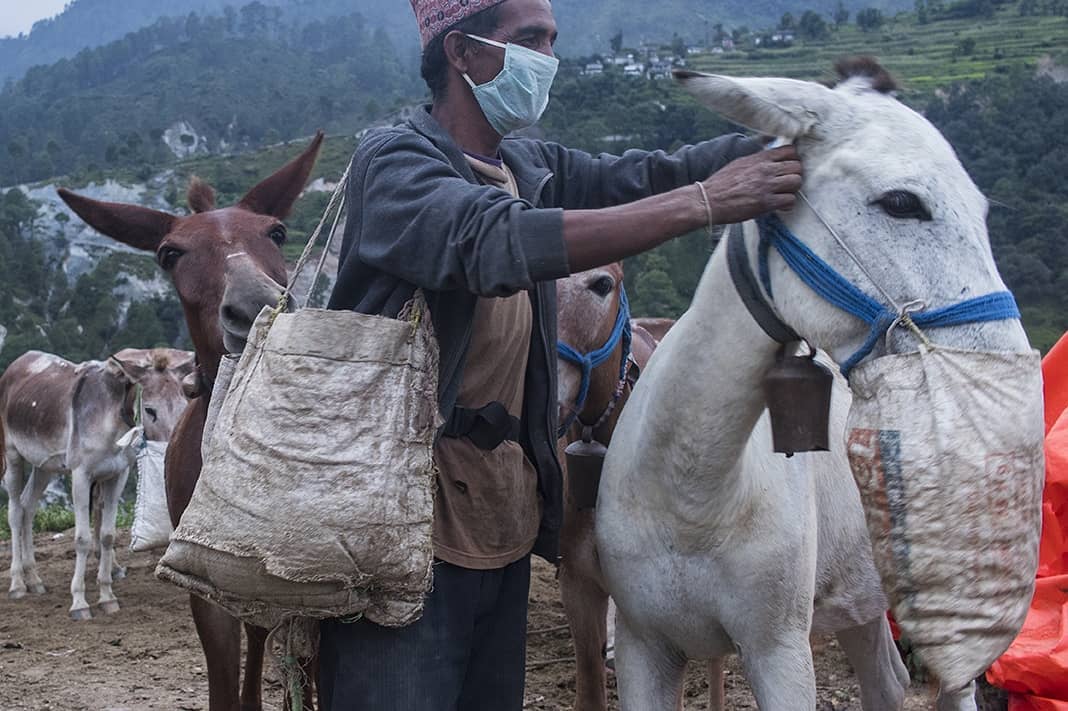 When they arrive in Martadi, the mules get to rest but not Katel. After he unloads the goods he washes the mules, checks their shoes, trims their hair and feeds them four times a night. He adds, "I walk the whole day and have to take care of mules all night. Mule porters barely get enough sleep or free time".
Photos and Text: Kishor Maharjan @kishor.maharjan
Edit: Mallika Aryal @mikaness
#nepalphotoproject #nepal #bajura #muletransport #rural #dailylife #nepal #trail #porters #humansofpandemic #storiesofpandemic #covidresponse #work #labour #struggle #meansoftranport