SERVICES

Photography & multimedia
Through a homegrown network of professional and emerging Nepali photographers, we provide high quality photography and multimedia production services. Images from our growing stock database are also available for purchase. An in-house studio is available for studio portraiture.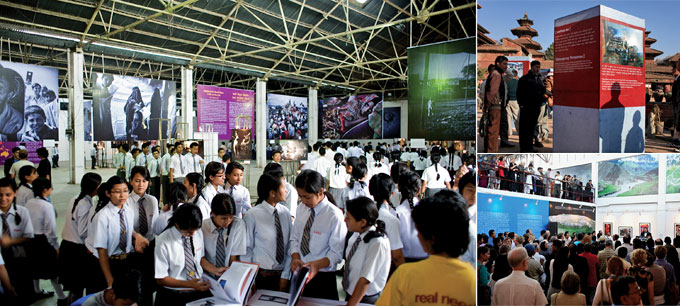 Exhibitions & events
We specialize in curating and managing site-specific gallery and outdoor photo exhibitions, including traveling shows. We also have experience with designing and managing larger events that involve photography and other visual media including advocacy campaigns, book launches, photography contests, and festivals involving a range of creative media. Frames in various sizes are available for rent.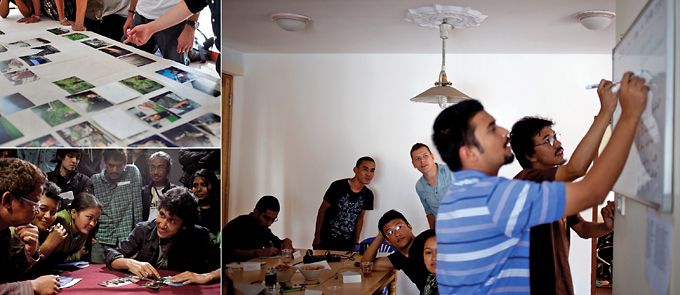 Workshops
We organize photography workshops that can be designed to meet specific needs and interests. Workshops cover basic, intermediate and advanced photography, post-processing and workflow, photoshop, storytelling, interviewing and caption writing, ethics and other relevant skills. Workshops can take place in the field or in our in-house workshop space, which can accommodate up to 20 participants.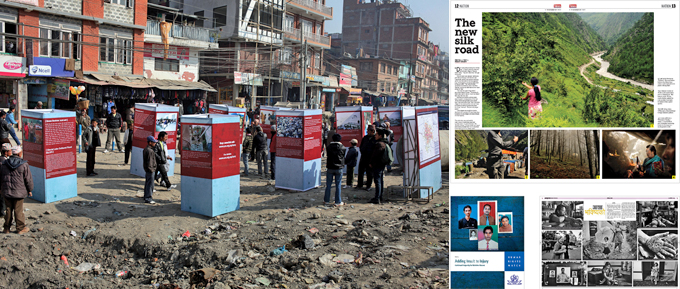 Creative consultancies
We provide consultancy services for creative projects including communication and advocacy projects that work with grassroots stakeholders. Through professional networking with local, regional and national media, we also coordinate media campaigns. We work with a wide network of creative professionals including writers, editors, performance artists, musicians and illustrators.

Design for print & web
We provide design services for web and print materials including websites, books, brochures, annual reports, calendars and billboards.

Digitization & archiving
In setting up the Nepal Picture Library, we have developed the skills needed to digitize and archive photographs and other visual media. We offer professional scanning services for prints, and negatives of multiple sizes. We can also create archival database systems that will organize your photographs and other visual media to enable easy storage and search. Scanning fee for scans on the Rollei DF-S 60 is Rs. 25/scan. Scanning fee for high res professional scans on the Hasselblad Flextight X1 and Expression 10000 XL is Rs. 300/scan. Negative holders are available for the following sizes; 35mm, 120mm, 4×5. The Hasselblad Flextight X1 scanner is the only scanner of its caliber available in Nepal.
WORKSHOP SPACE
You can have access to the photo.circle workshop space- a hall with seating capacity for 15-20 people (round table style), 30-35 people (theatre style) and 40-50 people (floor seating) at a highly subsidized rate. Workshop space rental cost is Rs. 3000/day. Rental cost includes a high quality multimedia projector and power back up (inverter + generator). Fuel for generator is extra. Workshop space should be booked 2 weeks in advance and will be subject to availability.
REFERENCE LIBRARY
Members can access the photo.circle reference library that is stocked (and growing) with inspiring photography books, magazines, books on photography theory, e-books, films and videos on photographers and photography in general. Please note that this is a reference library only and books can not be checked out. Library is open to members throughout the week from 10 am – 6 pm and weekends with prior information.
PHOTO STUDIO
Members can rent a fully equipped photo studio with power backup at highly subsidized rates. Studio rental cost is Rs. 3000/day for members . Studio should be booked 1 week in advance and will be subject to availability.
photo.circle reinvests all profits to create opportunities for photographers to learn, exhibit, publish and market their work, and support the Nepal Picture Library.