TEAM

Biraj Maharjan
Archive Assisitant
Biraj's interests encompass a wide spectrum of pursuits, varying from nit-picking pop culture trivia over graphic design to music. At photo.circle, he's the main power behind the scanning efforts for the Nepal Picture Library and lends a reliable hand to Nishant and the rest of the team in terms of logistics.

Dishebh Raj Shrestha
Head of Design
Dishebh Raj Shrestha is a Graphic Designer. Having completed a Bachelor in Design and an MBA, Dishebh is exploring ways to merge his passion with a sustainable career not just for himself but for other aspiring creatives as well. He currently runs Square Studio, a collective for designers, to pursue passion projects along with commissioned design projects.
Follow Dishebh on Instagram: @gajyangujung
Drawing (c) Sushma

NayanTara Gurung Kakshapati
Co-founder & Director
NayanTara Gurung Kakshapati enjoys working across platforms to weave together visual narratives with research, pedagogy, and collective action to create public discourse around themes such as patriarchy, power and justice. In 2007, she co-founded photo.circle; a photography platform that has facilitated learning, exhibition making, and publishing opportunities for Nepali photographers. In 2010, she co-founded the Nepal Picture Library; a digital photo archive that documents and creates engagement with a public history of the Nepali people. NayanTara is also the co-founder and Festival Director of Photo Kathmandu, an international festival that takes place in Kathmandu every two years.
Follow NayanTara on Instagram: @n.t.g.k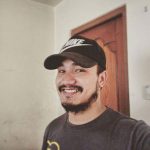 Nishant Shilpakar
Chief – Admin & Accounts
Nishant's broad expertise ranges from handling the organisation's numbers and paperwork to managing the logistics of a variety of events. He is an avid traveller and likes to enjoy the Nepali mountains when he can. Being surrounded by photography practitioners most of the time inspires him to work on his own photography projects.
Follow Nishant on Instagram: @nishantshilpakar

Sagar Chhetri
Coordinator – Education Initiatives, photo.circle
Sagar Chhetri is a Kathmandu based photographer. He explores the narratives of politics, identity, and representation in his works. In 2018 he received the Magnum Foundation Fund for his work "Eclipse". He was a visiting artist fellow 2019-2020 at the South Asia Institute, Harvard University. He is a participant of Joop Swart Masterclass 2020 organized by World Press Photo.
Follow Sagar on Instagram: @saagarchhetri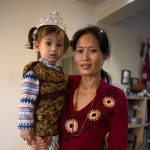 Shanti Lama
Housekeeper
Shanti has been with photo.circle from the beginning. She and her daughter Sushma are the beating hearts of the office. Her famous dal-bhat-tarkari makes a lot of visitors and friends stick around for lunch time. On the side, she operates a local eatery famed for its momo's.

Shikhar Bhattarai
Coordinator and Chief Document Controller, Nepal Picture Library
Shikhar Bhattarai is a freelance photographer based in Kathmandu, Nepal. His passion for photography developed when he started to understand the power of the visual medium as a way to share stories. He is particularly interested in travel and documentary photography. An avid traveller, he has traversed across many parts of his diverse country, and is interested in its geographical and anthropological histories and narratives.
Follow Shikhar on Instagram: @shikharbhattarai and @nepal.travels

Shristi Shrestha
Programs Coordinator
Shristi is an artist based in Kathmandu. Her work explores ideas of memory and nostalgia. She is currently teaching at Ullens School and is associated with photo.circle and Photo Kathmandu. She received her BA in Studio Art from Mount Holyoke College, MA in 2015.
Follow Shristi on Instagram: @shristi.shres