COUNTER CULTURE NEPAL
Follow us on Instagram @counterculturenepal and Facebook!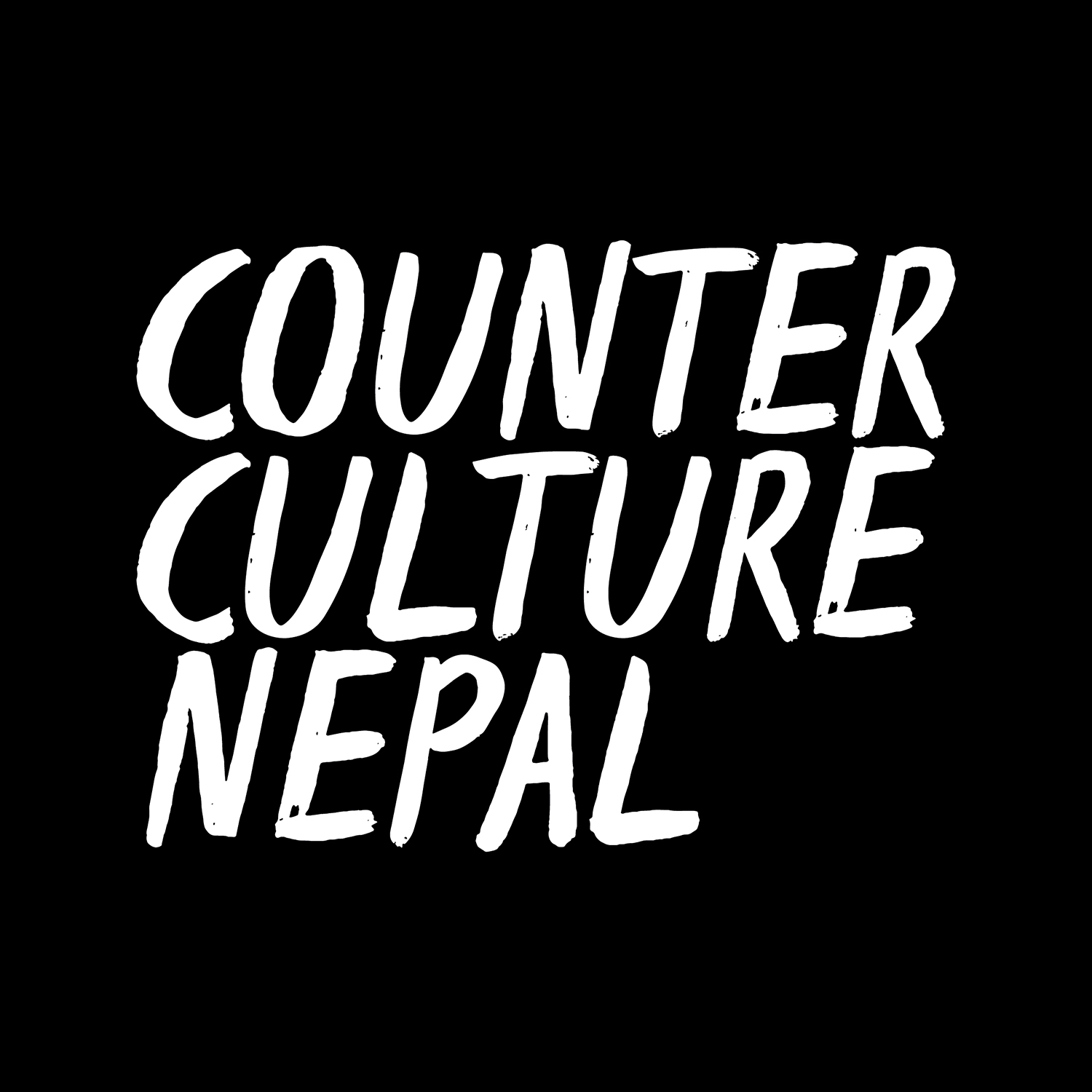 Counter Culture Nepal is an online platform that initiates conversations on gender, sexuality, power, violence and agency. We are working in collaborative ways to build it as a social media campaign that generates and curates content that counters the misogyny, hate and violence that is so prevalent on social media. In its initial phase, the platform has attempted to deepen our understanding of these issues and ideas, particularly in the context of Nepali urban youth. Representations and conversations about these topics in the mainstream media and school curricula are all limited and serve to reinforce dominant discourse. One of the key objectives of Counter Culture Nepal is to produce online content that counters these dominant discourses. In addition, the campaign is designed to create public engagement, online and offline, on these themes. The project further aims to create vocabulary and language to enable more nuanced understanding of and conversation around concepts of gender, sexuality, body politics, privilege, consent, agency, victim blaming, safe spaces, etc.
Counter Culture Nepal was initiated with support from Instagram.
Counter Culture Nepal Team:
Iva Maharjan
Social Media Manager
Iva Maharjan is the social media manager at Counter Culture Nepal. She is studying journalism and mass communication at Thames International College. Her interest lies in music, writing and creating in no particular order.
NayanTara Gurung Kakshapati
Project Advisor
NayanTara Gurung Kakshapati enjoys working across platforms to weave together visual narratives with research, pedagogy, and collective action to create public discourse around themes such as patriarchy, power and justice. In 2007, she co-founded photo.circle; a photography platform that has facilitated learning, exhibition making, and publishing opportunities for Nepali photographers. In 2010, she co-founded the Nepal Picture Library; a digital photo archive that documents and creates engagement with a public history of the Nepali people. NayanTara is also the co-founder and Festival Director of Photo Kathmandu, an international festival that takes place in Kathmandu every two years.
Shristi Shrestha
Project Coordinator
Shristi is an artist based in Kathmandu. Her work explores ideas of memory and nostalgia. She is currently teaching at Ullens School and is associated with photo.circle and Photo Kathmandu. She received her BA in Studio Art from Mount Holyoke College, MA in 2015.
Tripty Tamang Pakhrin
Communications Strategist
Tripty Tamang Pakhrin is a photographer based out of Kathmandu, Nepal. She is a graduate from the School of Management, Kathmandu University. From documenting young Chinese gamers in internet cafes to exploring Siem Reap's gay bar scene, her works focus on themes related to youth culture, space, repetition and memory. In 2018, she received the Fritt Ord Foundation's Student Grant. She is currently associated with photo.circle, a photography platform in Nepal and Photo Kathmandu, an international photo biennale that takes place in Kathmandu. In 2019, she received the The Alexandra Boulat Grant in remembrance of the late, prize winning French photographer, who was a member and co-founder of VII Photo Agency.
Content contributors for Counter Culture Nepal initiatives:
Aashu Sarraf
Translator
Aashu Kr. Sarraf from Birgunj is currently associated with PC Media Network (Radio Saanvi) as Online Media Manager & Operations Head. he am also Co-Founder/Deputy Chairperson of Sanskriti, a junction for creative youths in Birgunj that works primarily to promote art, music, literature, photography in Birgunj.
Arjan KC
Arjan is a digital marketer by profession. An ICT education graduate, Arjan specialises in whiteboard animations and freehand sketch explainer videos. He is a volunteer translator at Translator without borders. He specialises in Nepali/English language pairs.
Bandana Tulachan
Illustrator/Animator
Bandana Tulachan is an illustrator and author based in Kathmandu, Nepal. She completed her Bachelors in Fine Arts from Kathmandu University Center for Art and Design. She works as a freelancer on illustration and design projects, working mainly on children's content, illustrated books and sequential narratives. Her first self- authored picture book Sanu and the Big Storm was published in 2015 by Fineprint Books. Currently, she is part of Virangana Comics, a platform for expression and collaboration for comics artists.
Bardan Gurung
Animator
Bardan Gurung is currently aspiring to be a motion designer. He loves telling stories with motion and abstract themes. He is also interested in mixed media.
Boju Bajai
Collaborator
Two Nepali women in two continents talking and laughing about people, politics, internet, and everything in between. Boju Bajai podcast was created for years to address a clear void that exists in the discourse around gender and the politics of gender. We want to bring authentic, uncensored voices and visions of women to the public sphere while also creating a positive environment that promotes solidarity and friendship.
Dalit Lives Matter Nepal
Collaborator
#DalitLivesMatterNepal is a social movement to create a just society where every Nepali can enjoy life without the fear of being persecuted in the name of caste. It is an initiative to counter and fight back all forms of caste-based discrimination and untouchability – a collective intervention to ensure every right of every single Nepali citizen as guaranteed in the Constitution of Nepal.
#DalitLivesMatterNepal is a connection with people to build a collective force and amplify people's power to eradicate any inequality, discrimination, and violence based on the caste system.
Dishebh Shrestha
Designer
Dishebh Raj Shrestha is a Graphic Designer. Having completed a Bachelor in Design and an MBA, Dishebh is exploring ways to merge his passion with a sustainable career not just for himself but for other aspiring creatives as well. He currently runs Square Studio, a collective for designers, to pursue passion projects along with commissioned design projects.
Kriti Adhikari
Translator
Kriti is a poet associated with Word Warriors, a spoken word poetry instructor, and a co-editor of the Word Warriors' Nepali poetry chapbooks. When she is not writing, editing or performing poetry, she keeps herself busy in Word Warriors events or doing freelance translation.
Kushal Singh
Animator
Kushal Singh is a 3D artist based in Kathmandu. Over the years, in addition to 3D he has been working in motion designing and illustrations. He has worked as a motion graphic artist for the past 7 years with wide range of clients and design studios and has gained an extensive amount of experience. In addition to that he has co-founded a multimedia company Proxima studios in 2019. He specializes in 3d illustrations and motion, and have expertise in minimalistic 3d modeling and rendering.
Nagesh Kandel
Animator
Nagesh Kandel from Pokhara is a motion designer and an author at Envato. When he's not working, he likes learning the piano and Japanese language.
Niranjan Kunwar
Educator
Niranjan Kunwar has an M.S.Ed from CUNY and teaching experiences in the New York City school system. He freelances as a consultant in Kathmandu and writes about the interconnections between education and the arts. He is currently working on a memoir to be published by Fine Print.
Nisha Rai Kasell
Writer
Nisha Rai has worked as a journalist in Nepali Media for over ten years. She has significant experience covering a wide range of subjects and working in print, online, radio and television. She is widely respected for her integrity, compelling prose and incisive interviews. She has adapted quickly to technology, enjoys a strong online following and is at home in the fast-paced environment of today's media. Creativity and novelty are hallmarks of her work while striving to present people's stories with compassion, accuracy and urgency. Ms. Rai is particularly interested in Gender Equality & Social Inclusion, Federalism and Health & Education.
Pradhanya Yonzon
Filmmaker
Pradhanya Yonzon is an independent filmmaker and educator. She identifies herself as a gender activist and finds films as a medium to advocate and support the cause she values. Her debut film, VEDANA, produced with the support from Accounatbility Lab Nepal and Onion Films was acclaimed as it focused on pregnancy and workspace.
For now, she's exploring, learning, collaborating with independent artists to co create films that address socio-economic and cultural taboo issues in the form of documentaries and fictional films.
Prasiit Sthapit
Editor/Filmmaker/Voice Artist
Prasiit Sthapit (b. 1988) is a visual storyteller based in Kathmandu. In 2016, he was the recipient of the Magnum Emergency Fund Grant and was selected for the World Press Photo Joop Swart Masterclass.
He is currently associated Fuzz Factory Productions, a multimedia collective based in Kathmandu, photo.circle, a platform for photography in Nepal and Photo Kathmandu. He is also the director of Fuzzscape, a multi-media music documentary project.
Prathama Raghavan
Mental Health and Disability Support
Prathama Raghavan is a developmental psychologist with a PhD from Université Paul-Valéry, France. Currently works as a school counsellor, Mental Health and Disability Support worker in Kathmandu, Nepal. Her work is informed by feminism, disability justice, neurodiversity, narrative approaches and poetry. She has recently become interested in working towards building 'imperfect solidarities' through group conversations in a far from perfect world.
She consults with children, young people, adults and families, 'excavating' stories of resistance and persistence, on a journey to finding out 'what the world is trying to be.'
Rochak Dahal
Translator
Rochak Dahal is a Kathmandu based writer, musician and translator. He has previously worked as a full-time writer at various organizations such as a media house, an online content creator, and a travel portal. In 2015, he formed the experimental folk/rock band, Pahenlo Batti Muni and is currently balancing his life as a musician and as a freelancing writer and translator. He is also a part of the Kathmandu based spoken word poetry collective 'Word Warriors'.
Rupak
Designer
Rupak is a freelance visual artist based in Kathmandu. He has been creating digital art and mural for the past 4 years. He loves to turn his imaginations into reality through murals and illustrations. He is passionate about off road biking, photography and videography.
Sabrina Dangol
Videographer
Sabrina Dangol is a visual storyteller based in Kathmandu, working professionally since the past five years. Her practice is both in photo and video. I have a natural inclination towards people stories and also for topics of myths –traditions. Currently, she is a freelancer, exploring write-ups, poetry and the use of multimedia in storytelling. She has also started working with animations since the start of 2020.
Sailesh Shrestha
Medical Profession
Dr. Shailesh Shrestha is currently working at International Friendship Children's Hospital. He is taking one-year diploma course in Narrative Practices as of now and masters degree in Clinical Psychology.
Saras Chari
Translator
Saras Chari is a poet, writer, translator and poetry instructor based in Kathmandu, Nepal. He is often found flaunting his T-shirt that says, "Poet, but paid.", and performs with a black scarf around his head, two things that he believes works as an artistic statement. He tries out different experiments with poetry along with his close friends at Kavindrapur, an experimental poetry band he co-founded. He is also a Core Member at Word Warriors, Nepal's leading spoken word poetry collective.
Saurabh Karki
Translator
Saurabh Karki is a poet and writer. His dramas are highly admired. Besides this he writes proposals for NGO's and has also worked as a scriptwriter for movies, that are yet to be released. During COVID-19 pandemic, he has worked as a translator and Content/PSA writer for CCN and other NGO's.
Word Warriors
Collaborator
Word Warriors (WW) is a Kathmandu-based group of young poets leading the spoken word poetry movement in Nepal. We organize discussions, workshops, performances, and competitions called slams, around poetry and literature all over Nepal. Our aim is to build safe, inclusive and accessible platforms for Nepali youth and women to improve their writing, critical thinking, communication, and public speaking skills through the medium of poetry.
And Binu Prajapati, Prabal Gurung, Ramesh Adhikari (Poet), Samagra Shah (Videographer/Editor), Samrat Maharjan (Animator).