Hunger Pangs by Sabrina Dangol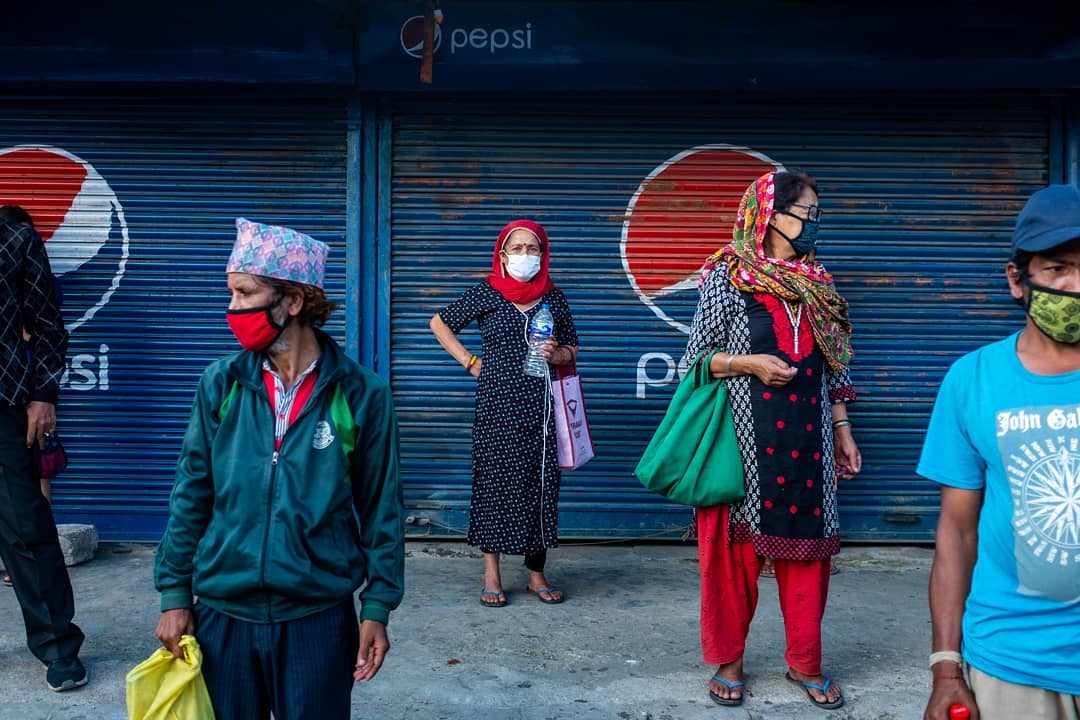 HUNGER PANGS: Every day 4 PM, Sabita Baniya, 56, gets ready to walk from her home in Chika: Mugu to Kantipath. She sits patiently on the pavement across Bir Hospital and waits with 300 others. This is where various volunteer groups come every day to distribute food. She picks up beaten rice, vegetables and sometimes, rice and lentil sets. Baniya makes small portions, "I divide these food packages–I eat some in the evening and the rest in the morning," she says. Baniya has been doing this every day since May.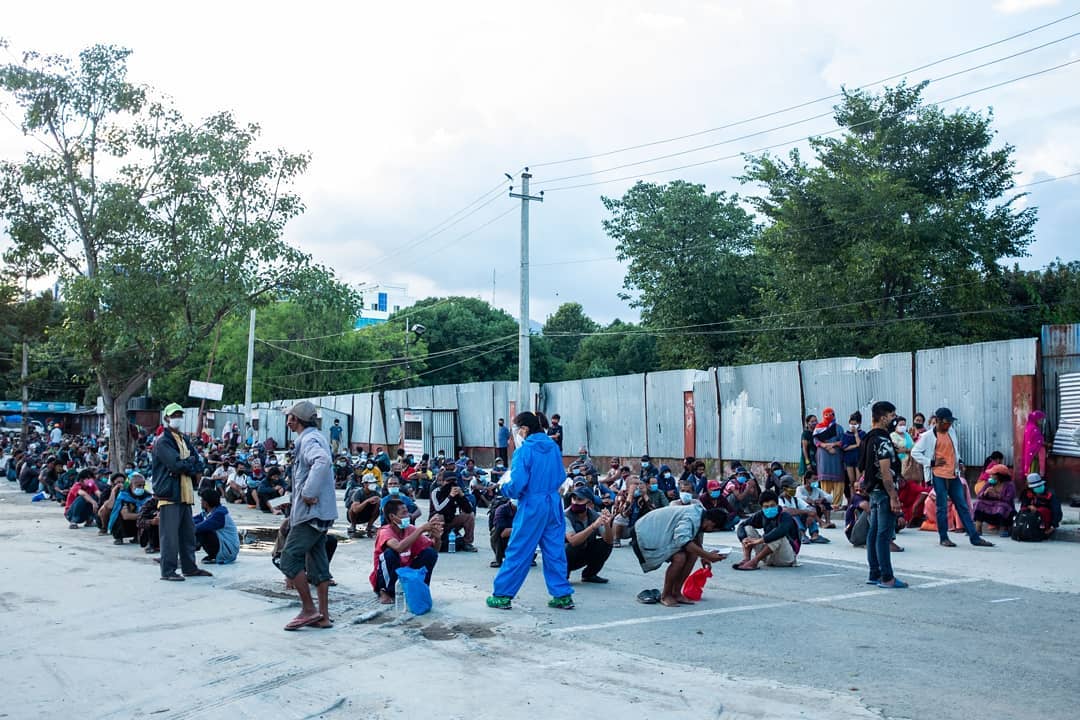 When the nation-wide lockdown was announced on 24 March, Baniya was scared and confused. "The government wanted us to stop going to work and stay in, how was I going to do that when I could not even pay Rs. 2,500 for rent," she says. Baniya works at a garment factory, which shut down after the lockdown. Trapped inside her rented room she was alone without work or savings.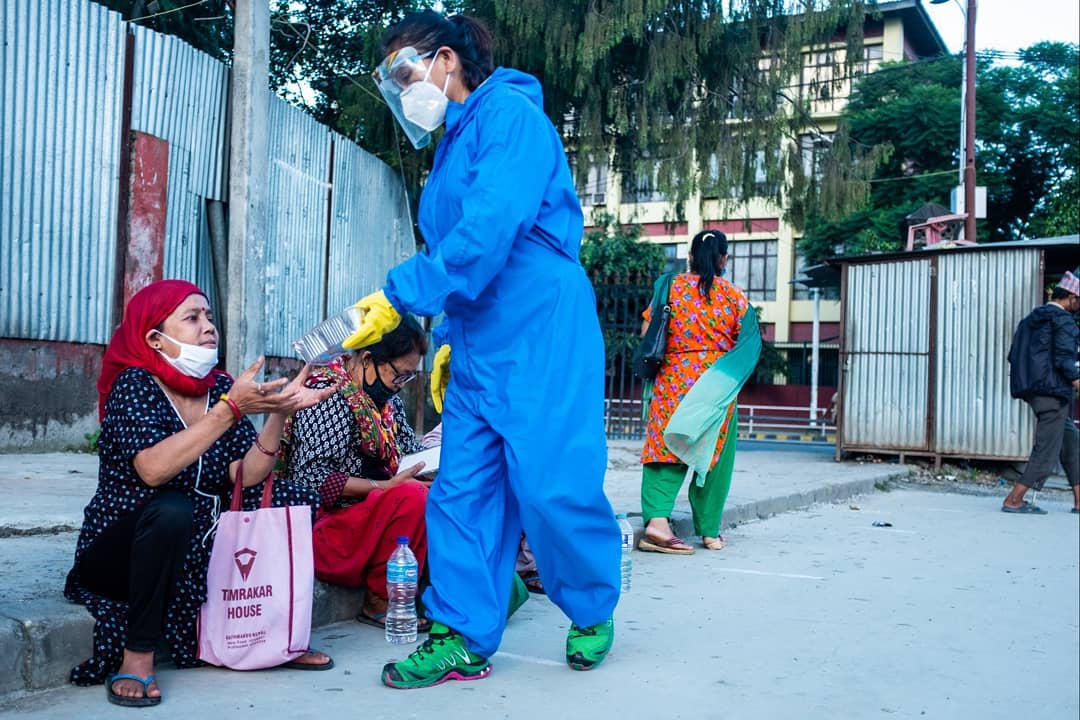 Originally from Hetauda, Baniya moved to Kathmandu three years ago when her husband passed away. She has two children, but they don't live with her, and she supports herself. Even in the early days of the lockdown she was barely managing but lived with the hope that the pandemic will be over soon and she can get back to her normal life. She rationed the food she had, "I think I have lost a lot of weight, my clothes had started to come loose," she says as she tucks her 'kurtha' in.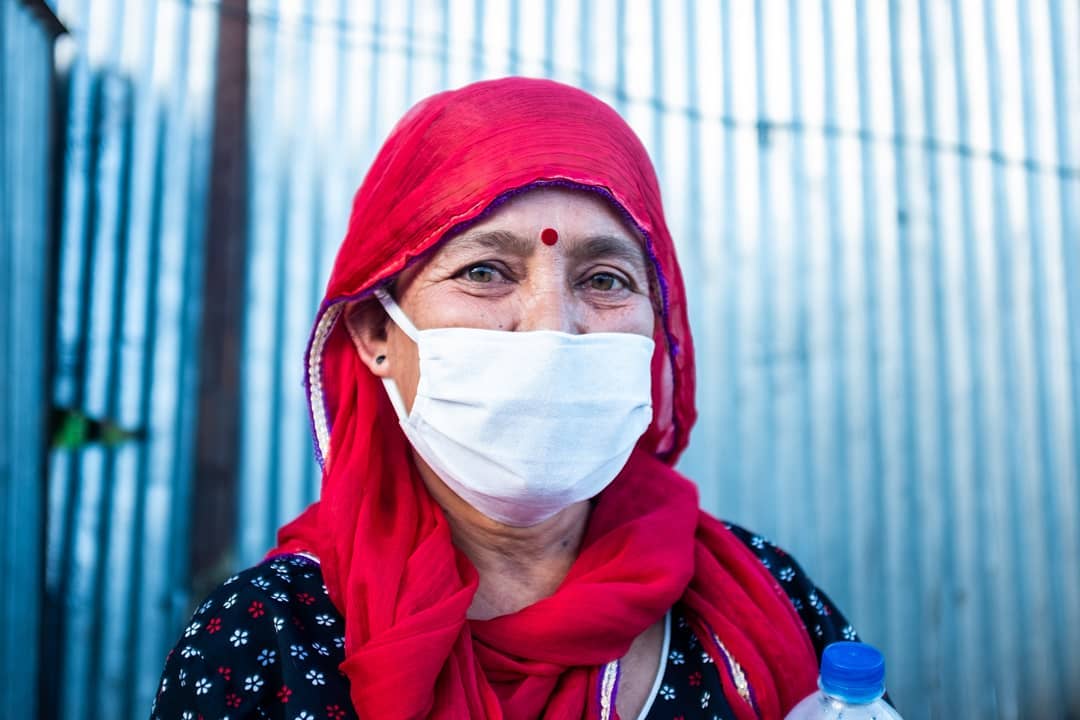 As the lockdown continued, the food store in Baniya's neighbourhood stopped giving her food on credit because she hasn't been able to pay. One day in May she heard about food distribution happening around Kantipath, Kathmandu. Now she goes there every day. That food helps her survive. "Whenever there is a disaster or a crisis, the daily wage earners suffer," says Baniya, "For me, hunger is more real than any disease."
Text and Photos: Sabrina Dangol @sabrinadangol
Edit: Mallika Aryal @mikaness
#nepalphotoproject #nepalnow #dailylife #storiesofpandemic #lockdown #crisis #foodsecurity #kathmandu #volunteers #foodtruck #morning #hunger #humanity