Photographing the Everyday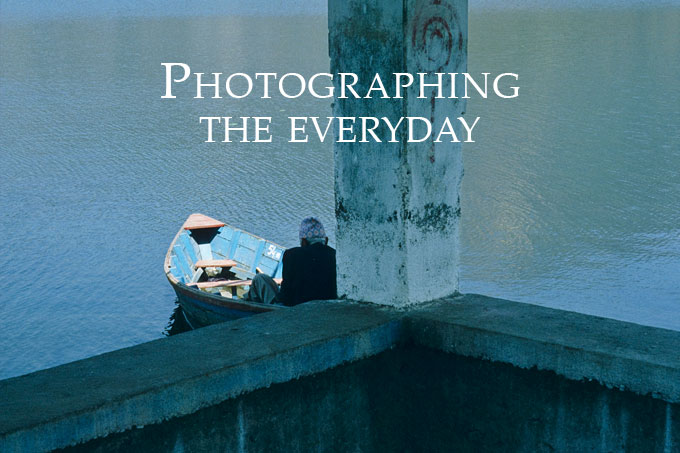 With FRÉDÉRIC LECLOUX, Agence VU
17-20 JANUARY 2013
POKHARA
CALL FOR APPLICATIONS

French-Belgian photographer Frédéric Lecloux will workshop with participants to question the narrative and documentary interest of their everyday lives. By inviting them to change their way of looking at very simple things and events that happen every day around them, he will work with them to build a meaningful photographic story with those elements, that might change the way they look at their country.
This workshop is designed for beginner/intermediate level photographers and will require them to think very honestly about their photographic practice and their motivations and to learn to take photos with this question in mind: why am I taking this picture?
PARTICIPATION
• Participants should be eager to learn and share
• Participants should have a basic technical base in photography and should be comfortable shooting on manual function with a DSLR camera
• Participants should be able to commit to all four days, and spend a minimum of 6 hours per day for workshop activities and possibly more for assignments
• Female photographers are highly encouraged to apply
• Participation fee is Rs. 2500 per person
• Workshop timing 12 noon – 5pm every day
• Workshop will take place at Pokhara Photography, Shrijana Chowk, Pokhara
• Meals not included
APPLICATION
• To apply, please fill in the attached application form and email it to learning@photocircle.com.np.
• Send us 10 of your best photos [800 pixels on the longest side].
• Application deadline 5pm, 14 January 2013
ABOUT FRÉDÉRIC LECLOUX
Frédéric Lecloux is a traveler, a writer and a photographer. He was born in 1972 in Brussels and lives in France. His work is distributed by Vu' Agency in Paris. He is represented by Gallery Emotion-Lydie Trigano, in Paris. The slowness and obsessive poetry of his photographic writing, combining inside portraits, everyday life objects and melancholic landscapes, resembles a therapeutic work of relief, be it on the routes of Nicolas Bouvier, in a profoundly mutating Nepal or trying to cope with his own ghosts in Belgium. He is the author of "Au coeur de l'Himalaya" (1998) and "Katmandou 2058″ (2003) published by La Renaissance du Livre, "Lentement vers l'Asie" by Glénat (2006) and "L'Usure du Monde" published by Le Bec en l'Air (2008). He has also worked for NGO's like Médecins Sans Frontières in former Yougoslavia and Action against Hunger in Nepal.
WORKSHOP ORGANIZED BY PHOTO.CIRCLE IN COLLABORATION WITH

FOR MORE DETAILS PLEASE CONTACT;
Georgina 9818432559
Bhushan  9801065064
Photographing the everyday III from Frederic Lecloux on Vimeo.