Intro to Video Editing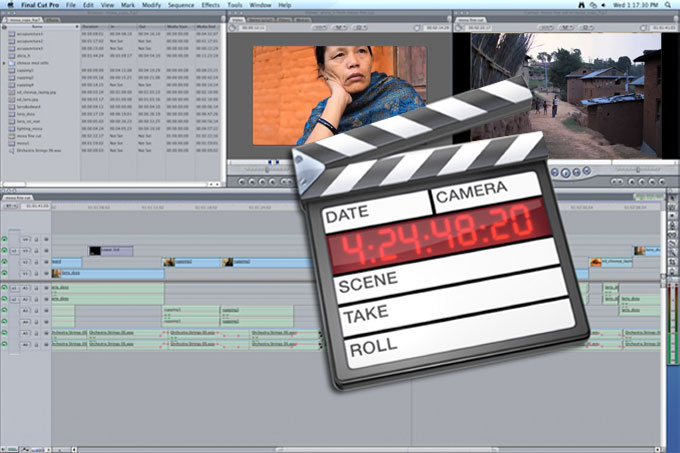 This 4-day workshop is an introduction to Final Cut Pro, Adobe Premier and After Effects especially designed for photographers who are interested to work with video and multimedia. Others interested in working with video are also welcome to apply. The workshop will be taught by French-Belgian photographer Frédéric Lecloux. It is designed to convey the spirit of these editing softwares and not exhaustive explanation of the manuals of the programs. Participants should bring their own content (photo, video, audio, etc) to work on.
Workshop details
Dates: 3- 6 November 2014
Timing: 2-6pm
Venue: photo.circle HQ, Arun Thapa Chowk, Jhamsikhel
Fee: Rs. 4000 inclusive of taxes
Language: English + Nepali
Notes
– Participants should bring their own laptops with the softwares installed
– Participants should bring their own content (photo, video, audio) to work with. We will not be making content during the workshop.
– Tea/coffee will be provided. Participants are welcome to bring their own extra food.
Application
– This workshop is open to all interested, but priority will be given to young Nepali photographers.
– To apply, please email us at learning@photocircle.com.np and tell us why you want to take this workshop.
– Application deadline 30 October 2014.
About Frédéric Lecloux
Frédéric Lecloux was born in 1972 in Brussels. The slowness and obsessive poetry of his photographic writing, combining inside portraits, everyday objects and melancholic landscapes, resembles a therapeutic work of relief, be it on the routes of Nicolas Bouvier, in a profoundly mutating Nepal or trying to cope with his own ghosts in Belgium. A workshop teacher at the Rencontres Internationales de la Photographies in Arles and at photo.circle in Kathmandu in Nepal since 2010, he is also teaching multimedia creation at the Maison du Geste et de l'Image in Paris. He is the author of, among others, Katmandou 2058 (La Renaissance du Livre, 2003), Lentement vers l'Asie (Glénat, 2006), L'Usure du Monde and Le Simulacre du Printemps (Le Bec en l'Air, 2008). His latest book, Brumes à venir, again published by Le Bec en l'Air, was launched in October 2012.