Demystifying Portraiture
21 - 22 July and 28 - 29 July 2012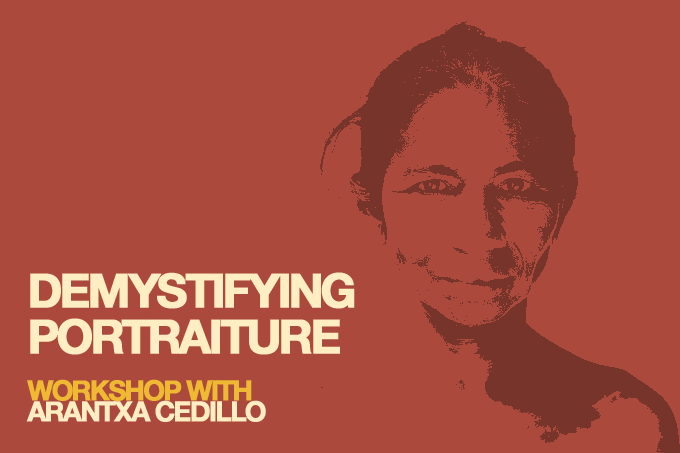 Overview

Spanish photographer Arantxa Cedillo will workshop with 10-12 participants who are interested in enhancing their general photography skills, but particularly interested in meeting new people, making their portraits and telling their stories.
This workshop is designed especially for working professionals. Sessions will take place in the last two weekends of July 2012.
Schedule:
The workshop will take place over two weekends- 21/22 July and 28/29 July. Each session will begin at 9 am and end at 3 pm with a lunch break in between. Each 6 hour session will consist of theory and practice and review sessions. One extra optional session on Wed, 25 July will be available during the week for participants who wish to touch base mid-week.
Venue: All classes will take place at photo.circle HQ in Jhamsikhel, Lalitpur (See map)
Level of prior knowledge: Limited * Participants must have a DSLR.
Number of participants: 12 maximum
Course outline:
Introduction to portraiture and Masters of portraiture
Demystifying the concept of portrait
Composition: The Edge of Frame
Environmental portraiture
Different composition techniques
Introductory lesson on the 3 basics: aperture, speed and ISO
Equipment and techniques, getting to know your camera
Concept photography: Giving your photographs a meaning
Creative Portraiture: The Use of Dyptichs
Capturing The Moment / Emotions
Workshop fee: Workshop fee is Rs. 16,000 + 13% VAT. This fee includes 25 + teaching hours, all reading material and lunch on all workshop days.
Application: To apply, please submit the following
–    Application form [download here]
–    A portfolio including 15-20 images, sized 800 pixels on the longest side at 72 dpi
–    Please email your applications to learning@photocircle.com.np with the subject line 'Workshop Application'
Application deadline 5 pm, Sunday, 15 July 2012.
For questions/ concerns please feel free to contact us at learning@photocircle.com.np or call +977 9801065064 or +977 1 5013501