WHERE ART MEETS SCIENCE: New ways to explore change in the Himalayas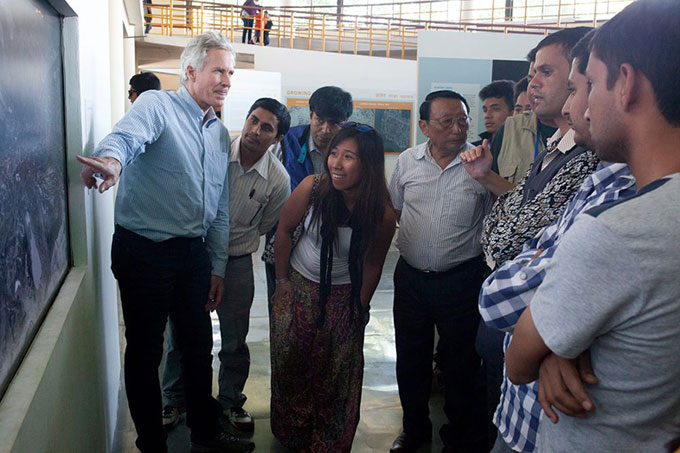 An illustrated talk by climber, photographer and film maker David Breashears. David will share with us his exciting collaboration with Microsoft, through which we are allowed vivid explorations of mountain landscapes that he has documented over the years.
David's talk will be followed by a conversation with David Molden, Director General, ICIMOD and Kunda Dixit, Editor, Nepali Times.
THURSDAY, 13 NOVEMBER 2014
4:30 PM – 6:00 PM
QFX KUMARI HAll 1, KAMAL POKHARI
FREE ENTRY
Seats are on first come first serve basis so please arrive early!
Partners: ICIMOD, GlacierWorks, U.S. Embassy Kathmandu, Nepal, Photo.Circle and Yantra