photo.circle.showcase.64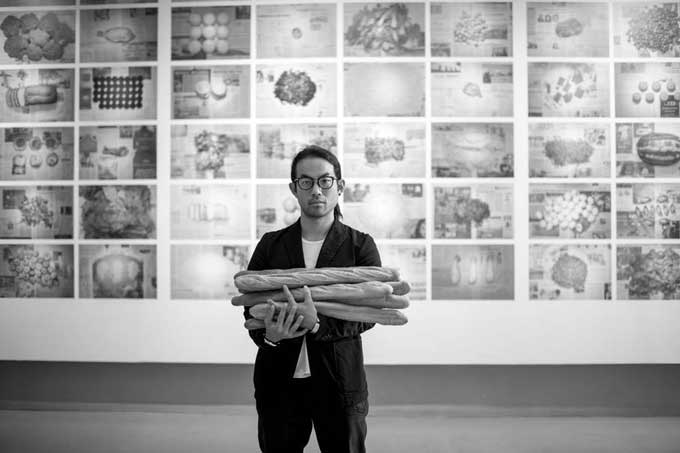 We are pleased to invite you to a showcase by photographer Stefen Chow. He will be sharing his works and experiences of working extensively in the field of photography.
Stefen Chow (b. 1980) is a Malaysian-born, Singapore-raised photographer. Stefen undertakes long term projects with social conscience. Stefen is the co-founder of 'The Poverty Line', a global visual project that contextualises poverty. The project was referenced by the World Bank and exhibited as large scale installations at the Les Nuits Photographiques in Paris, PMQ in Hong Kong and the CAFA museum in Beijing. The project has been extensively featured in international media and is currently in the permanent collection of the Museum of Contemporary Photography in Chicago.
His editorial and commercial work has garnered awards from World Press Photo, National Geographic and International Photo Awards. He has worked with global leading corporations and institutions including Apple, DHL, General Electric, Grey Group, Green Peace, GEO magazine, Wall Street Journal and the Smithsonian magazine. Stefen has also been on the jury for the Nikon Photo contest and head jury at Asia's Crowbar Awards. He has been invited to speak at the APEC Women Summit, TEDxKyoto, TEDxTaipei, TBWA Singapore, IDEO Shanghai, Hong Kong BODW, University of Science Po (Paris), School of Visual Arts (New York) and Lee Kuan Yew School of Public Policy (Singapore).
Stefen reached the summit of Mount Everest at the age of 25 and has been involved in more than 10 Himalayan expeditions. Stefen is grateful to be living his dream; he currently lives and works in Beijing.
www.stefenchow.com
www.chowandlin.com
FRIDAY, 13 OCTOBER 2017
5:30– 7:00 PM
photo.circle HQ,Arun Thapa Chowk, Jhamsikhel, Lalitpur.