On Documentary Practice: A talk by Sameera Jain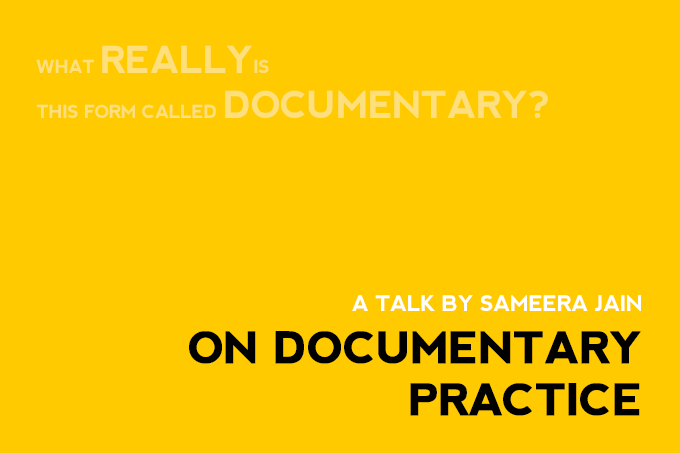 What really is this form called documentary? The variety of forms within this term is diverse and rich. The documentary has transcended conventional definitions several decades ago. For us today, in whatever way we choose to interpret this definition, a documentary remain s a creative act.
How do we engage, as human beings and as filmmakers to our personal, social and political realities? How do we perceive the world? How does our perception influence the perceived? How do we understand and represent what we see?
Sameera will also speak briefly about the curriculum content and teaching methods of the Creative Documentary Course, Sri Aurobindo Centre for Arts & Communication, of which is Course Director.
TUESDAY, 10TH JUNE
5:30 PM ONWARDS
THE BAKERY CAFE, SUNDHARA
http://www.sac.ac.in/documentary-filmmaking-diploma-course.asp
SAMEERA JAIN is an editor and filmmaker based in Delhi. She studied filmmaking at FTII, Pune, India and has worked for over 30 years in the arena of film and video. Her editorial and directorial work has been featured and awarded at several national and international festivals. She has been mentoring film students and filmmakers on diverse platforms and has been invited to teach filmmaking at various institutions, including her alma mater, FTII.