Nepal 1975 – 2011: An illustrated talk by Kevin Bubriski
Wednesday, 7 January 2015
5:00 – 6:30 PM
The Bakery Cafe, Sundhara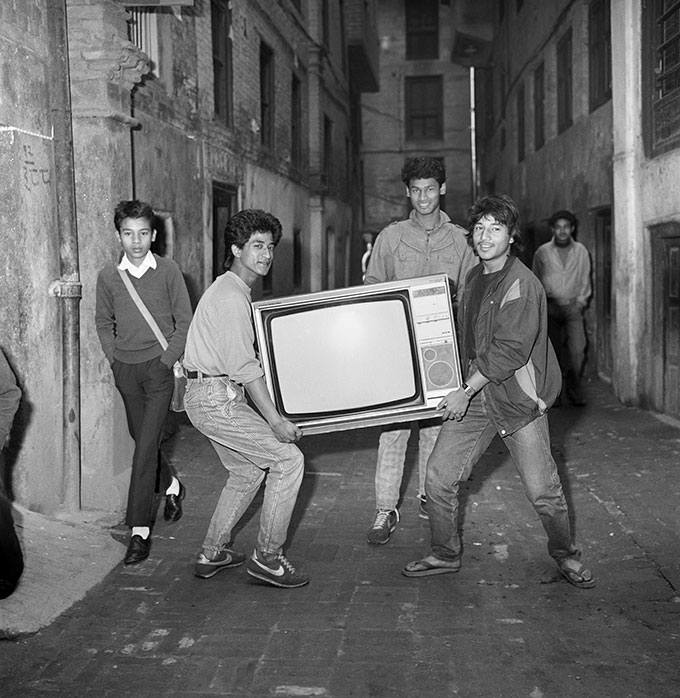 Photographer Kevin Bubriski has been visually documenting the country and people of Nepal since his first visit in 1975. Sent as a young Peace Corps volunteer to the northwest Karnali Zone, the country's remotest and most economically depressed region, he spent three years walking the length and breadth of the Karnali, planning and overseeing construction of gravity flow drinking water pipelines. He also photographed the local villagers, producing an extraordinary series of 35mm and large format black & white images. For nearly four decades, Bubriski has maintained his close association with Nepal and its people. Both visual anthropology and cultural history, this remarkable body of photographic work documents Nepal's evolution from a traditional Himalayan kingdom to a rapidly changing, globalized society. www.kevinbubriski.com
Nepal: 1975–2011 also offers an incisive and comprehensive look at the aesthetic evolution of an important contemporary photographer. It has been published in 2014 by the Peabody Museum Press, Cambridge, Massachusetts, and Radius Books, Santa Fe, New Mexico. Limited copies of the book are available for purchase in Nepal through photo.circle.
Preview: WWW.vimeo.com/113894671
Book review: www.ekantipur.com/the-kathmandu-post/2014/12/19/related_articles/nepal-in-pictures/271014.html
Price: USD 65 | To place an order of the book, please email mail@photocircle.com.np with your full contact information and we will be in touch.