The Skin of Chitwan
Indigenous Pasts, Sustainable Futures is a research project initiated by Nepal Picture Library in 2019, as part of NPL's ongoing endeavor to document, archive and present Nepal's marginalized histories. As with our other projects, we are looking for innovative ways to engage with our pasts.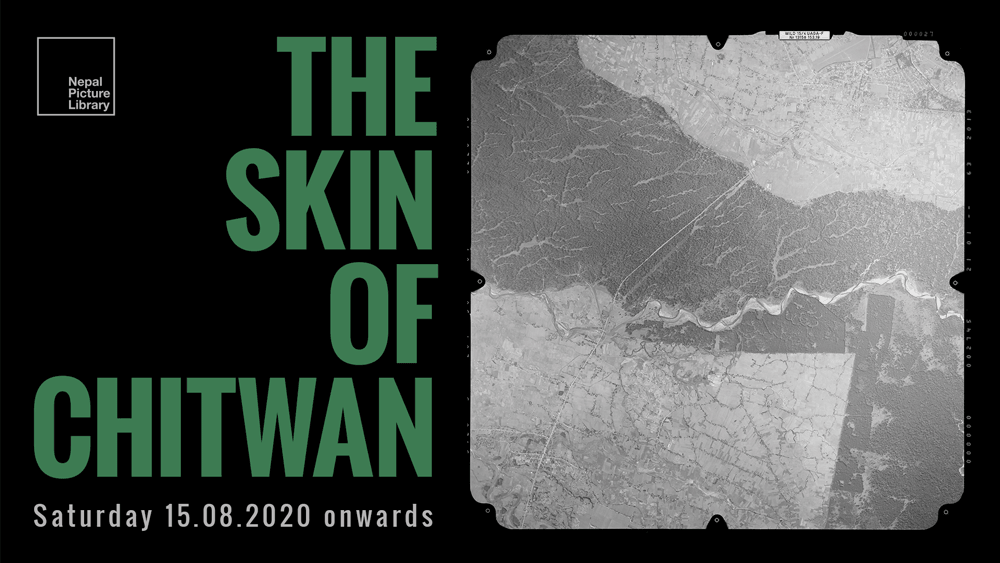 Through research, archive building and storytelling, the project seeks to reimagine conversations around indigeneity, change in climate and ways of life, traditional knowledge systems, ideas of development, progress and sustainability, and indigenous ideas of futurity.
As an outcome of the first phase of research, we are pleased to share this online exhibition titled The Skin of Chitwan, that focuses specifically on Chitwan as an archive of terrestrial change by fixing into images and sounds of the past. The exhibition uncovers new archives; some that have been embedded in memory and personal histories, and others in the land.
The online iteration of the exhibition will platform an open resource section for deeper explorations that NPL hopes to build with collaborators over time. Through August, the online exhibition will be used as a prompt to catalyze a variety of conversations that will attempt to cross-pollinate ideas and unpack themes that the exhibition speaks to, bringing together cultural workers, children's book writers, researchers, academics, scientists, lawyers, activists and other practitioners.
Project Credits
Exhibition Curator – Diwas Raja Kc
Program Curator – NayanTara Gurung Kakshapati
Research Fellows – Yutsha Dahal and Dewan Rai
Multimedia Fellow – Samagra Shah
Research Consultants – Birendra Mahato, Alston D'Silva, Janak Rai
Asset Management and Design – Shikhar Bhattarai
Additional Support – Biraj Maharjan
The exhibition URL will be launched Friday night, 14th August 2020. Stay tuned!
Project presentation by the curators and research fellows followed by discussion:
Saturday, 15th August 2020
4-6pm Nepal Standard Time
Curators Diwas Raja Kc and NayanTara Gurung Kakshapati will speak about the project at large and offer an online "walk-through" of the exhibition and accompanying program.
Research Fellows Yutsha Dahal and Dewan Rai will present their research papers:
Yutsha Dahal is looking at how debates around climate change, conservation and sustainable development are formed through imagined epidermal boundaries; boundaries that separate the tamed civilization from the wilderness of nature, boundaries that demarcate forests and cities, boundaries that alienate us from them. We form not just our understanding but also our identities within these boundaries. What would happen if we freed our current knowledge system from these imagined boundaries and think about the climate change crisis through the understanding of our indigenous pasts? Yutsha explores this question looking at the indigenous tattoo making practice of Tharu women in Nepal.
Dewan Rai is exploring how indigenouscommunities are disproportionately affected by change, especially change related to infrastructure development, because of their strong ties to the land, and their lack of representation at decision making levels. There have been historical patterns where projects like national parks and wildlife reserves, highway constructions, hydropower projects, forest conservation programs and industries have displaced hundreds of thousands indigenous people and severely altered their way of life. How have these encroachments been accelerated by statesanction? How might progress embrace and respect local visions and aspirations?
FOR ZOOM EVENT REGISTRATION: https://zoom.us/meeting/register/tJMvfumupz8qHtFHgzmvv5brP7OhizVotIXs
Full programming schedule will be released as we go.
This project has been made possible through kind support from