Stories of Climate+Change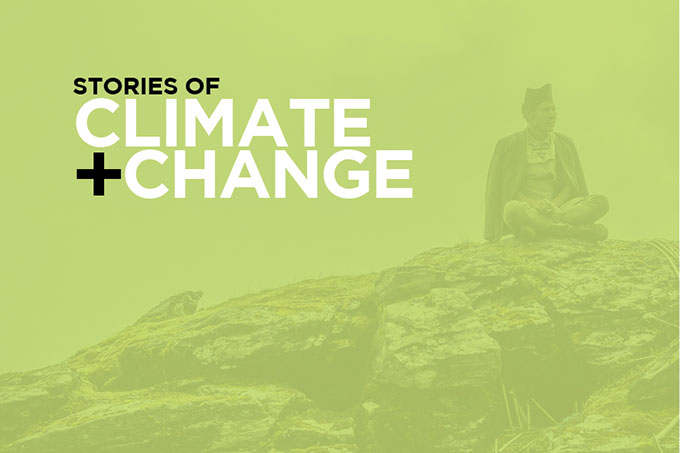 Kishor Sharma and Narendra Mainali produced two powerful stories from communities in Dhankuta, Sindhupalchowk and Rasuwa with support from the annual PC Grant 2015. This photography grant was established by photo.circle in 2015 and provides Nepali photographers financial, research, and editorial support. The grant also designs and implements a rigorous Audience Engagement program after photographers complete their work.
We are very pleased to take the Stories of Climate+Change produced by Kishor Sharma and Narendra Mainali on tour for the next two weeks to the following venues;
22 May – Central Department of Environmental Sciences, TU, Kirtipur
23 -24 May – Kathmandu University, Center of Art and Design – KU ART+DESIGN, Hattiban
25 May – National College, Baluwatar
26 May – Thames International College Kathmandu, Old Baneshwor
27 May – Oscar International College (College of Film Studies), Sukedhara
29 May – Central College – School of Management, Sinamangal
30 May – Tri-Chandra College, Ghantaghar
31 May – Ratna Rajya Laxmi Campus, Bhrikutimandap
1 June – Bishwo Bhasa Campus (Campus of International Languages), Bhrikutimandap
2 -5 June – Nepal Tourism Board, Bhrikutimandap
Exhibits are free and open to the public from 9am – 4pm at each location. Please feel free to visit the location closest to you!
The exhibitions will also travel to Dhankuta, Morang and Ilam in collaboration with KTK-BELT studio and the Quixote's Cove's BookBus.
The 2015 PC Grants have been made possible through generous support from ICIMOD.
ABOUT THE WORKS
KURULE TENUPA
Banduke Danda, Bhainsetaar, Falametaar are villages in the Kurule-Tenupa VDC in Dhankuta, that are fast emptying out. Since 2014, close to 200 families have moved out. The main reason cited is lack of water. Why have water sources in Kurule-Tenupa dried up? How can communities adapt to these drastic changes. Kishor Sharma tells us the story of this one VDC, which is representative of many other areas across our hills.
NOWHERE TO GO
Narendra Mainali brings us the story of a pastoral nomadic herding community from the high hills of Sindhupalchowk and Rasuwa who are battling with irregular weather patterns, drying springs, and declining hill agriculture. How will such communities cope with these changes? What will happen to their age-old traditional lifestyles?
ABOUT THE PHOTOGRAPHERS
KISHOR SHARMA is a documentary photographer based in Kathmandu. He strives to explore and understand human societies through the medium of photography. In 2013, Kishor received a scholarship from the Danish Ministry of Education and completed an Advanced Visual Storytelling Course at the Danish School of Media and Journalism in Aarhus, Denmark. Kishor has been awarded the Asia Prize in Photo City Sagamihara 14th General Photography Festival for his documentary work on Nepali nomads. His works have been exhibited in Nepal, India, Bangladesh, Cambodia, Finland, France, UK and Japan.
NARENDRA MAINALI is an independent photographer and cinematographer based in Kathmandu. Born in a village of eastern Nepal, Narendra came to Kathmandu to study engineering as per the desire of his parents and wider community, but later, he picked up an old Holga camera, quit engineering, and began a new journey to find his own voice. In 2011, Narendra received a scholarship from the Danish Ministry of Education to study at the Danish School of Media and Journalism in Aarhus, Denmark. He participated in the Eddie Adams workshop later that same year. Narendra has now made a successful career in cinematography, but continues to pursue independent photography projects.